Similar to an artist's handling of a painter's brush or a writer's plume, master perfumer Thierry Wasser engages his audience in a narrative from vocabulary housed amongst his shelves. In such a distinctive manner, he is nothing short of a master raconteur, a storyteller who possesses the ability to reach the emotional depths of a woman through a signature fragrance.
In his latest creation for the house of guerlain, intimately entitled Mon Guerlain, thierry lovingly recounts a story whereby his terminology is not governed by rules of grammar but by his creative spirit. taking four distinctive ingredients lavender, jasmine, sandalwood and vanilla, which he sources from the four corners of the earth, thierry invites the guerlain woman to accompany him as together they embark on an historical journey celebrating the four chapters of his Mon Guerlain story.


In constructing a story, thierry possesses insight unlike no other,
a gift that sets him apart from other perfumers: "I have to go through a story in order for me to tell the story. It's always my train of thought; it always works that way. Painters express themselves with shapes and colours. It's the same thing; it's the same mental process. I have to use my own words and for Mon Guerlain those words are sandalwood, lavender, jasmine and vanilla".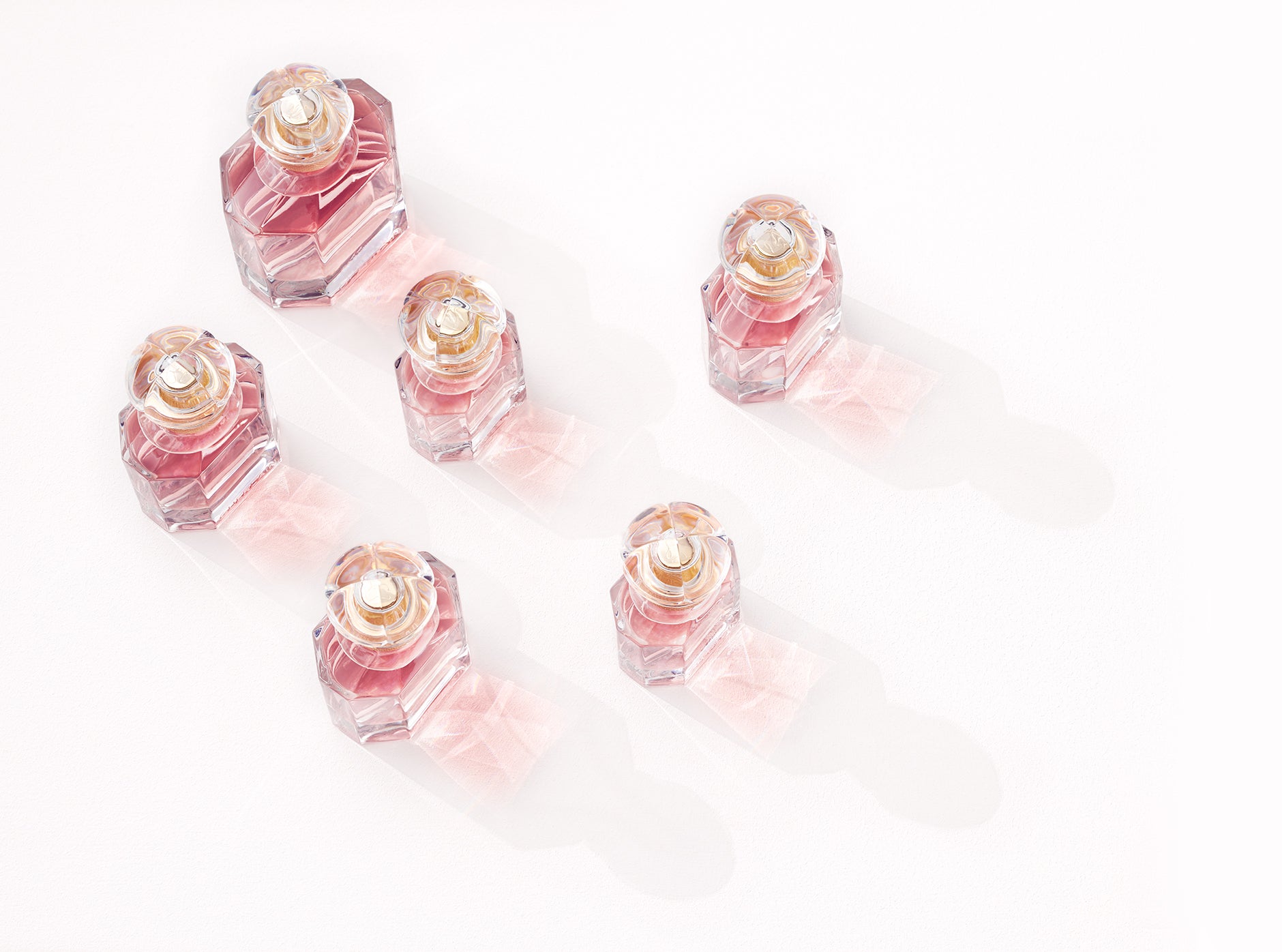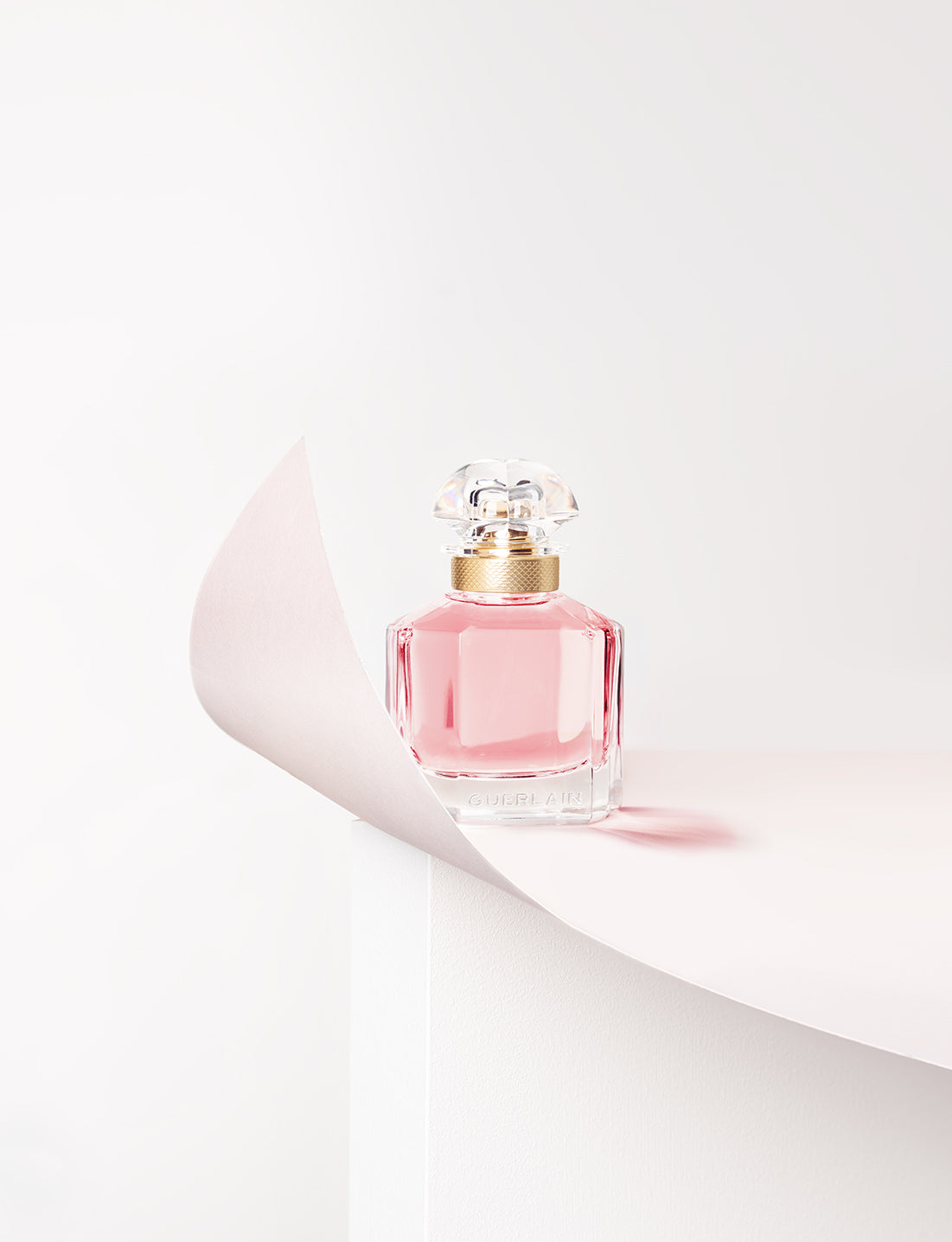 When thierry does narrate a story, his choice of words is very important to stress a particular point and in the case of Mon Guerlain this contemplation commenced a couple of years ago as the perfumer reflected on the house of guerlain's upcoming anniversary. Next year marks the 190th year since its inception in 1828. Settled amongst the oldest in the world, the house of guerlain and its olfactory accord have always been held in high esteem.


However, the year holds special significance since it also celebrates the 10th anniversary of thierry's appointment as in-house perfumer: "I decided I wanted to celebrate with a fragrance this anniversary and since I do believe that when I do create a fragrance I tell a story, my story was as such. In the past 190 years women were the major sponsors of guerlain. Without women guerlain would no longer be in activity. So to pay tribute to those women, I wanted to celebrate them and to me it was totally logical that my story is a portrait of those women. It's not a portrait of a woman but a tribute to all women and to all our sponsors and all the women we love so much and who love us for our make up, our skin care and our fragrance products".


Thierry's unique choice of the four main ingredients to honour women and that provide shape to the Mon Guerlain fragrance are Carla lavender from the drôme Provençale region, Sambac jasmine from tamil Nadu in Southern India, a particular Sandal-wood known as Santalum album grown extensively in Northern Australia and of course vanilla, which has a special place in the history of guerlain. For Mon Guerlain, thierry found a different botanical variety called Vanilla tahitensis grown in Papua New guinea. thierry displays a strong connection to the earth's natural sources as he searches the world and travels to exotic destinations in order to discover the finest ingredients. However, there is also a practicality in this quest: "you have to understand that for the past 190 years the house has had to fight into sourcing the best possible ingredients for the purpose of manufacturing, and since we do manufacture what we invent, we indeed have to do the shopping for it".



When speaking with thierry there is an undeniable passion to his words, a strong sense of affection and a devotion to his craft; a deep love for the olfactory "words" which he so diligently uses in conceiving a new fragrance. As he described the raw materials used to formulate the four chapters of the Mon Guerlain story, he began to explain his choice of lavender: "When I smell lavender some oils speak to me and to a certain ex-tent, they touch you, they involve you emotionally. lavender to me was exactly the definition of truth, simplicity, but basically truth. When you smell lavender oil it has that (inhales deeply) simple voice of truth but it's like a ray of light illuminating your mind. It is very truthful as a scent. Even if it is a tiny little blue flower, its power is so strong, it's the voice of truth. That is why I chose to open the Mon guerlain fragrance with lavender".


Each year, thierry travels to the south of India where he visits one of his favourite gardens and purchases Sambac jasmine. Since the sole purpose for buying Sambac jasmine was for Samsara by Jean-Paul guerlain, thierry was initially not exactly acquainted with the flower. Being the true professional that he is, he travelled far and wide, year after year, to meticulously search for the best flowers and the best quality for Samsara. Thierry described to me how his relationship to jasmine suddenly took on a whole new meaning: "I didn't really care for it until year after year I noticed the role of that flower in people's lives in the south of India or India generally speaking, because all the necklaces of flowers are basically made with Sambac jasmine or marigold. But the most scented and most popular one is Sambac jasmine". Why do the people of India use such necklaces and flowers? "To greet a family member coming back from a trip or in temples, gifts to gods, in festivals, in weddings so this flower to me suddenly became an emblem of social skills. you can speak to family members, to greet them back home, to celebrate love for a wedding or to speak to gods and to me it suddenly had a special meaning when I understood that and that's why for all those social skills of Sambac jasmine, I decided to use it in Mon Guerlain".



To understand the journey that women have taken over the past 190 years, one must turn towards history to witness her emergence from servitude to freedom, for example, the struggle to obtain the equal right to vote or even to a bank account without the permission of a husband. Thierry chose to celebrate the fight of what he calls Guerlain's "sponsors", women who have fought long and hard to pave the way for the guerlain woman of today. In order to represent such strength and to make up what thierry describes as the "backbone" of the Mon guerlain story, thierry chose Sandalwood and that of Santalum album from Northern australia. thierry once again spoke with great passion, "I mentioned the fight, the past fight from your great grandmother, your grandmother, your mother, fight for your rights. I want to remember that fight in this portrait or that celebration of women because to me it is important. and what best than sandalwood to represent the fight? Representing strength, the long lastingness, meaning the memory of those fights and the strength for those fights. So to me the description of what those fights bring in equal rights was the sandalwood".


Thierry highlights the maternal aspect of a woman with one of guerlain's signature ingredients, vanilla: "For me, when you smell vanilla you feel like you want to snuggle, you want to hug this scent and to me it was equal to maternal love and I wanted to express maternal love in that portrait, in that tribute to women because as far as I know, no man has given birth, no man brings life on earth".


Thierry summarised his story "so the truth, the social skills, the remembering and the continuation of fights and the maternity are the four chapters of this Mon Guerlain story and that is why I chose those materials".


Mon Guerlian is derived from a master storyteller's passion, devotion, pride and duty in honouring the story of women. From where does this innate wisdom derive? "It is a fantasy that roots from your experience, your love of people, your love of communication, your love with farmers, the transformers of raw materials, the love that you can feel during your day and you try to transpose those emotions or those different loving experiences in a bottle. Usually when you seal a message in a bottle it is because you are desperate on a desert island. I'm not on a desert island, I am not desperate but I seal so many stories in those bottles".

Narcisse Magazine - Issue 7