Kimberly Kitson Mills took a long time before feeling confident enough to sing in front of an audience. Supported by her friends - the guitarist Anthony Hadjadj and the pianist Alexandre Delange, she finally dared to sing and begin to write her ownsongs. That's when Kimberose was born. Three years later in2018, the band released their first record, « Chapter One ». The album has been critically acclaimed for modernizing soul. Kimberley's voice is often compared to Amy Winehouse andNina Simone. Her second record will be released in 2021. We met her to talk about the album, and to know more about herinfluences, her next projects, and her personal views on thecoronavirus crisis and on Black Lives Matter movement.
1. What's the difference between your first album «Chapter One», and your second album which will be released soon?

I'd say my first album was a bit more introspective. At the time, I needed to write about pain, about a long and failed relationship, about being scared of growing up and becoming a woman, and about the hardships of motherhood. My new album is about strength. It's about colours and light. It's about the future and not the past.


2. What kind of music did you grow up listening to?

I grew up listening to a lot of different types of music. My mom was a huge fan of gospel, African music, and reggae. My dad loved pop and classical. I inherited their love for all music. I just love the sounds and emotions. When I was a child, my favourite soundtrack was «The Miseducation of Lauryn Hill». Later, I discovered jazz and soul. I know they left an indelible mark on me.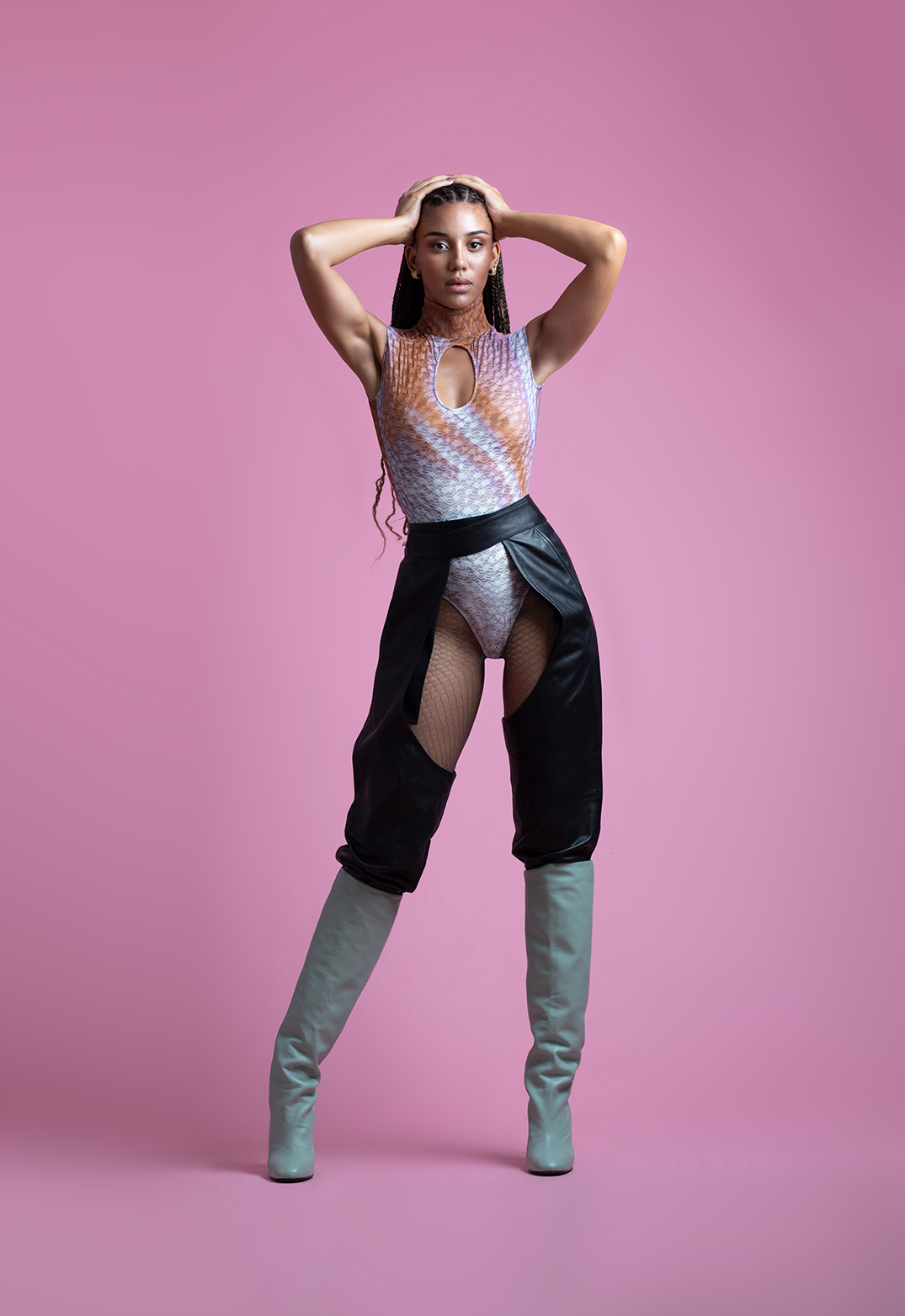 Photographer CLEMENT DEZELUS @clementdezelus // Creative Director & Styling AZADEH ZORAGHI // Makeup Artist LORANDY @lorandymua
3. Do you feel that you are a natural born singer?

I never took a singing lesson; I learned to sing by listening to my favourite singers — Billie Holiday, Ella Fitzgerald, Lauryn Hill, Whitney Houston, Beyonce — and many others. I used to sing only in private, just for myself. It took me awhile to realize I needed more, that I needed an audience to connect with.


4. What is your creative process? How do you work and what are the bases of your songs?

I don't have any particular working method, it's all about feelings. I don't prepare a song, it just happens. I wrote a few songs during lockdown, sitting alone at home, thinking about the future, and sometimes about the past. Everything in life can become an inspiration for a song; just walking in the street with a friend can turn into a song. My creative process is just living life.


5. How do you approach performing on stage?

It's the most exciting thing and I can't wait until the next show, but right now I'm a bit scared because I don't know how or when we'll be able to go back on tour. Coronavirus is messing with our plans and the French government is not giving us any answers, so I'm just waiting.


6. This year, the pandemic and the Black Lives Matter movement are all around us and they're felt all over the world. How do you think these events have affected you as a person and as an artist?

To me these are two very different topics. The pandemic was a shock to me, it's changed our everyday lives, and we don't really know how it will affect the future. It's just so scary because it's really hard to plan anything now. The BLM movement is a totally different issue — it's necessary — and I'm happy to see our voices coming together and getting louder — but they're still not loud enough. My mother is black and my father is white, and I just can't understand that even today, in 2020, why blacks and whites still don't get the same chances in life. It's unbearable, unacceptable, and it has to change! Black lives do matter and everyone should realize it.


7. What's next for you?

My new single is coming out soon and my new album will be released in early 2021. It's about the music of course, but also about everything that goes in to making it. The encounters, the doubts, the battles, the successes and failures, and the new lessons life will give me. I can't wait till the next chapter! I want to learn more about my job, about being a singer, a songwriter, and an artist. I want to know more about music and art and God knows, there's a lot to learn. Wish me luck!

Narcisse Magazine - Issue 10
Regular price

Sale price

€25,00

Unit price

per