EMBRACING HER CREATIVE ROOTS
Tinashe is living the dream, a force to be reckoned with, a creative powerhouse who is out to show the world that artists can take control of their music and have the freedom to forge their own paths. Since parting ways with her record company RCA three years ago, she's released two albums, an EP, she's producing, recording, touring and adding acting credits to her achievements along the way. Busy would be an understatement – but that dream she's living, it's not an accident, it's just dedication and hard work. She's opened for some of the biggest names in the music industry, including Queen B herself, and she's hell bent on being around for the long haul. Staying true to her R&B, pop and hip-hop roots, this summer she released a deluxe version of 333 adding four new songs. Her new video HMU For a Good Time (featuring Channel Tres) is a bangin' EDM track that will be blasting on dance floors on both sides of the Atlantic. I sat down with Tinashe to talk about what it feels like to "go at it alone", how she's grown and who she wants to work with next (spoiler: it's James Blake, James if you're reading – hit her up!).
1. You were with a major label (RCA) three years ago and now you're independent and rocking it. Has it been a rockier road since you parted ways?

I don't think so. I think spiritually and psychologically it's been much easier for me. I've felt the kind of freedom that I never had the opportunity to feel before, and that freedom, I think it's given me so much more confidence as a creative. I feel so much more locked into my perspective as an artist, that to me is so important, and I didn't realize it until I felt that it was being compromised.

I feel so much more fulfilled and better about myself and my artistry. At the same time, there are obviously aspects of it that are difficult. In terms of how to navigate the industry independently, to sit in conversations and be at the same table with artists that do have the big machines behind them, I think that has been a process and is a journey that I'm still working on.

2. It takes a lot of balls and character to push on with your craft independently. (She pays for it all out of her own pocket). It seems like you've said "fuck it / fuck them, I'm going to do it my way". I imagine it must be stressful. Plus, you do it all financially on your own.

Yeah.

It can be stressful, but a lot of the time I pull out my best stuff when I have some type of pressure or pain that I can transmute into something that is powerful, exciting, or sad. So, taking this route that is a little uncertain and "riskier", funding myself, dealing with the possibilities of how I'm going to pay for it all, it is empowering. It feels amazing that I'm in charge of my own destiny. I'm hands on and have freedom which is really important, just to have that ownership [...]
Photographer JASON KIM @ART-DEPT // Creative Director AZADEH ZORAGHI // Stylist RAFAEL LINARES @ART-DEPTLA // Make-Up Artist MARLAINE REINER Using Kosas  // Hair Stylist NINA J for SIXK.LA Using BALMAIN HAIR COUTURE // Nail Artist SOJIN OH // Styling Assistant DAVID GOMEZ // Casting Director CHRISTIAN MESHESHA @C.M.CASTING //Talent TINASHE
Find the rest of the interview by buying the magazine in physical or digital version.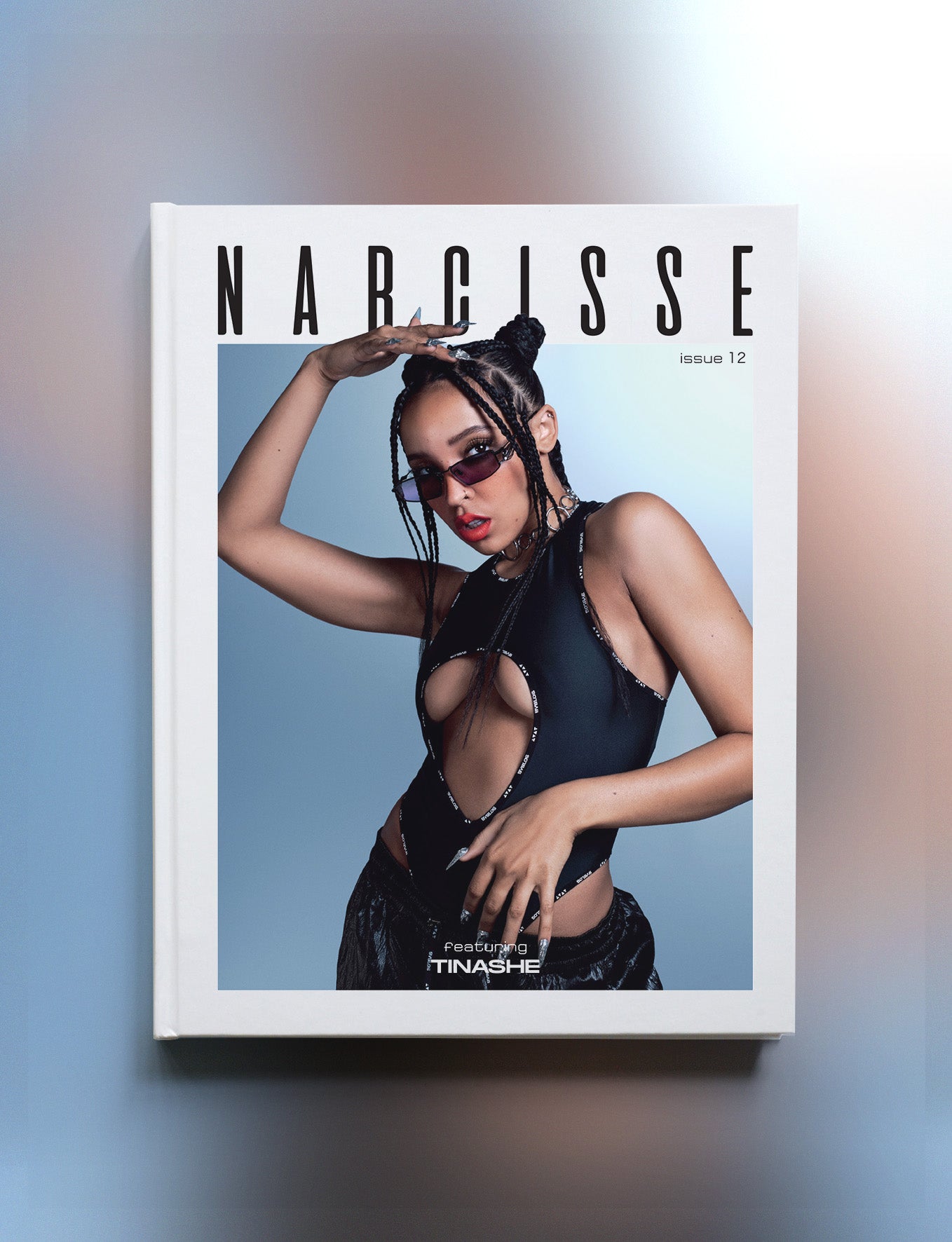 TINASHE
Regular price
Sale price
€20,00
Unit price
per
Sale
Sold out
Share
View full details