Corine is a French singer, born under the zodiac sign of "Disco", who usually works with Marc Collin (originally a member of the band Nouvelle Vague). Her universe is full of colours, lights andsmiling dancers with sunglasses, raising their arms towards thesky. She released her first record, « Un Air de Fête », in 2018, and the album was quite a success in France. Her formula, modernizes the music of the 80's and all its colourful parties. Corine frequently stages fancy fashion parties in Paris and performed at le Festival de Cannes as well. At the end of 2019, she also performed at the Olympia Theatre in Paris. We wanted to meet her and to know more about this intriguing character; and to know who's the woman behind tracks like « Cocktail » and « Il Fait Chaud ». While working on her second record, shetalked to us about her experiences as a mother, her views onstage performances, and the way she usually writes her songs.
1. A few months ago, you gave birth to your first child. How do you feel about it? Do you think that it is going to change your music and your way of being as a person and as an artist?

Childbirth was the most intense, the most mystical experience that I've ever had. It was an initiatory moment, and it will obviously colour my journey in the world of art. These two experiences cannot be detached. I do not wonder «Am I a mother or not?»? Motherhood, naturally occupies my present. It is dense, deep, sometimes confronting and hard, but anyway, it is full of life, so it is inspiring.


2. What is your creative process? What are the bases of your songs?

On the first record, I had written the texts and created the melodies. I had worked with the same team on the whole record. For the second one, I wanted to work differently. I wanted to work with various songwriters, to write my texts and then, set them to music. In short, my goal was to change my habits.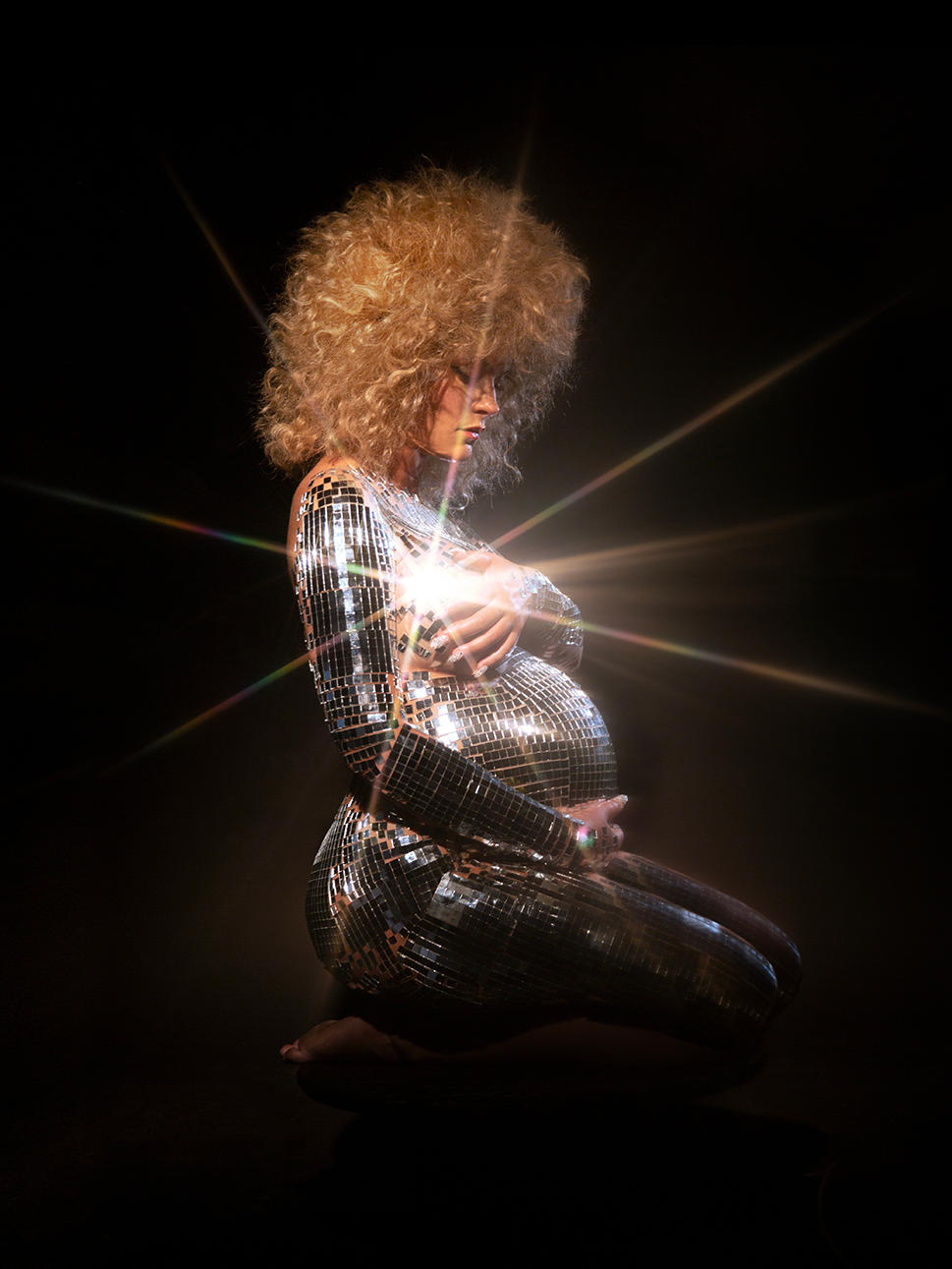 Photographer CLEMENT DEZELUS @clementdezelus // DOP THEO SANCHEZ @theosnz // Creative Director AZADEH ZORAGHI @azadehzoraghi // Hair Stylist RUDY MARMET @rudymarmet // Makeup Artist MIWOO KIM @miwookim // Manicurist HANAÉ GOUMRI @hanaegoumri // PR PHILIPPE SITBON @philippe_sitbon
3. What are your opinions concerning the stage?

I love being on stage. It is a precious playground, where all fairies are possible! I consider that scenography, costumes, and lights are as important as the music in itself. It is also the place where everything becomes concrete. The hours you spend in a studio suddenly become alive and you see how the public reacts. It's like food that's giving you the strength to move forward, and to question yourself.


4. What's your dream collaboration?

I'd really like to collaborate with a young American artist, named Marc Rebillet. He's incredible! And of course, Daft Punk.


5. What will the future look like for you, in terms of projects, singles or records?

I'm working quietly on my second record. And above all, I hope that I will be able to tour again soon, despite the actual crisis.

Narcisse Magazine - Issue 10
Regular price

€0,00

Sale price

€25,00

Unit price

per