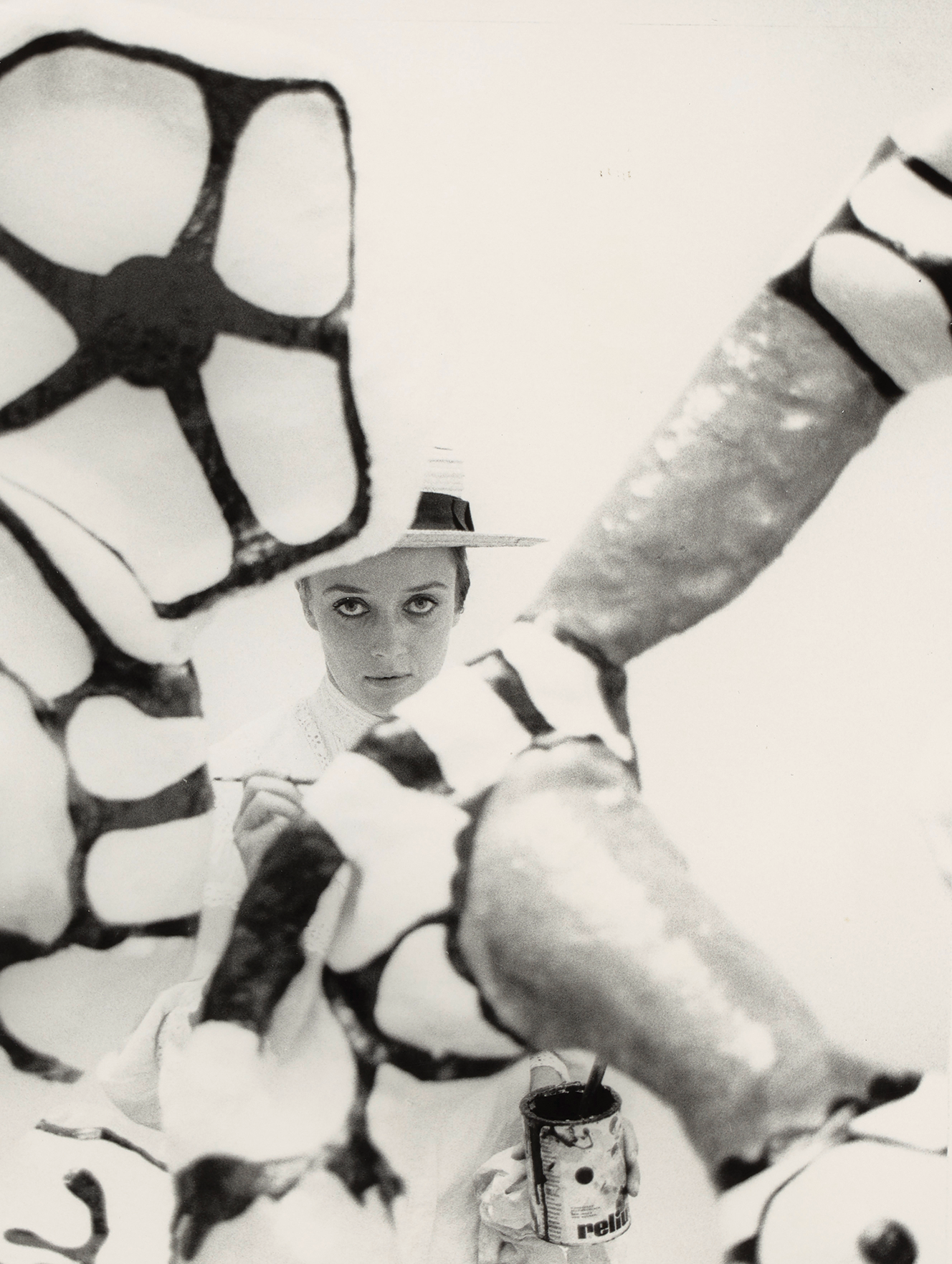 NIKI DE SAINT PHALLE
Written by Mathieu Doublet.
Niki de Saint Phalle (1930–2002), a leading female artist of the 20th century,gained worldwide fame with her 'Nanas', which exemplify the seemingly carefreecheerfulness typically associated with the artist. Yet there is much moreto her than that. Her output is surprisingly multifaceted – eccentric, emotional, dark and brutal, humorous, enigmatic and often challenging. Herremarkably large spectrum ranges from painting and drawing to assemblages, actions and large-format sculptures, and even theatre, film and architecture.She was intensely concerned with social and political issues, challenginginstitutions and established societal roles in ways that give her work anenduring and contemporary relevance. With her legendary 'Shooting Paintings',created in provocative actions as far back as the 1960s, Niki de Saint Phallemade a pivotal contribution to the art of performance that is so topicaltoday. Against this backdrop, retracing her artistic career casts a differentlight on many of her works, especially the 'Nanas' and the large installationsin the public space. The selection of works for this exhibition offers aninsight into the complex and highly interesting career of this exceptionalartist – and, of course, a colorful and diverse visual treat that ChristophBecker has curated as his final exhibition for the Kunsthaus.